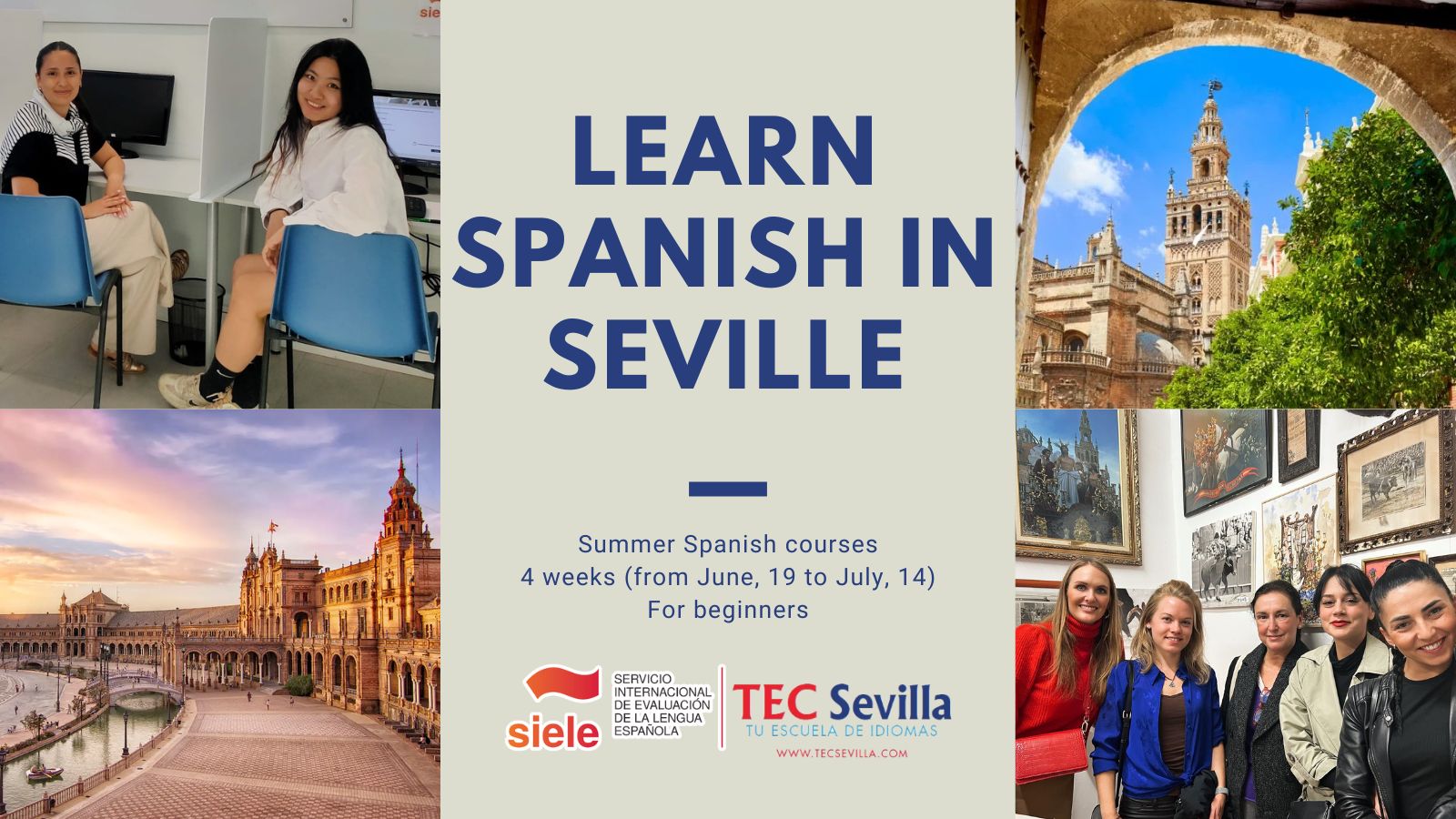 Thinking of learning Spanish?
Spanish is one of the most spoken languages in the world, so it will help you improve your job prospects and enjoy your travels more.
Learning Spanish in Seville is a great opportunity because of the atmosphere, the traditions, the gastronomy and, of course, the people.
Our intensive Spanish course in Seville has small groups of students with a duration of 40 hours distributed in 10 morning sessions, so you can take advantage of the rest of the day and get lost walking around the city. We also offer different possibilities of accommodation.
We have opened the registration period for the next course, which will be held from June 19 to July 14.